Contact and Connect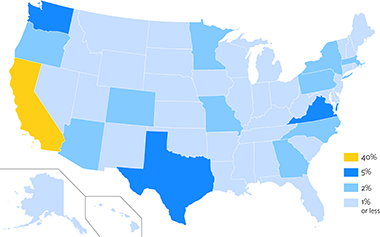 NCEDC US data distribution: Percentages by state (Click to view larger)
Email Updates for Researchers
Sign up to receive updates on our data retrieval and inventory tools, and notifications of of any temporary maintenence issues affecting access to data.
(This is a technical email list for researchers. Members of the general public interested in earthquake information should check out the UC Berkeley Seismo Lab main web pages, the BSL Seismo Blog, the Berkeley Seismo Lab MyShake App, and the USGS Earthquake Notification Service.)
Comments and Feedback
Please send us email at ncedcinfo@ncedc.org or use the form below to report bugs, ask questions, or provide suggestions and feedback.
---